Best New Jersey betting apps for 2022
Best New Jersey betting apps for 2022
Estimated Reading Time: 1 minutes
The legal New Jersey sports betting landscape is rapidly evolving and there are many great betting apps for both Android and iOS devices. The top betting apps for NJ include offerings from companies like 888 Sport and William Hill. This guide will teach you everything you need to know to begin betting via a downloadable app in New Jersey.
NJ Betting apps and geolocation restrictions
With sports betting legal in New Jersey there is a nice list of reputable sportsbooks that you have to choose from online to make legal wagers. Not only that but all of them offer NJ mobile betting applications, so you can bet no matter where you are on your mobile device. These NJ apps offer, almost, the same thing that the sportsbooks affiliated with them use and as long as you are in the Garden State borders you can make sports bets. New Jersey mobile betting is huge these days and there are some things you should know about the New Jersey sports betting apps.
More: New Jersey Sportsbook Bonus Codes
The NJ mobile betting applications are available for download on your mobile device. As of summer 2019 they are mostly available for Android and iPhone users while it will likely not be long before Blackberry and Windows users will be able to get in on the betting action as well. The NJ apps are simple to download and using geolocation you must be within the New Jersey state borders in order to make a wager. Most NJ apps will not allow you to even check out odds and such if you are not in the state borders, but some such as DraftKings will.
Choosing a bet app in New Jersey
One of the best things to do when looking for a NJ mobile betting app is to look at the main sportsbook. That way you can check out all the sportsbook offers and, chances are, the application will have those things available as well. By looking at the sportsbook you can see what you will be getting with the app before downloading it.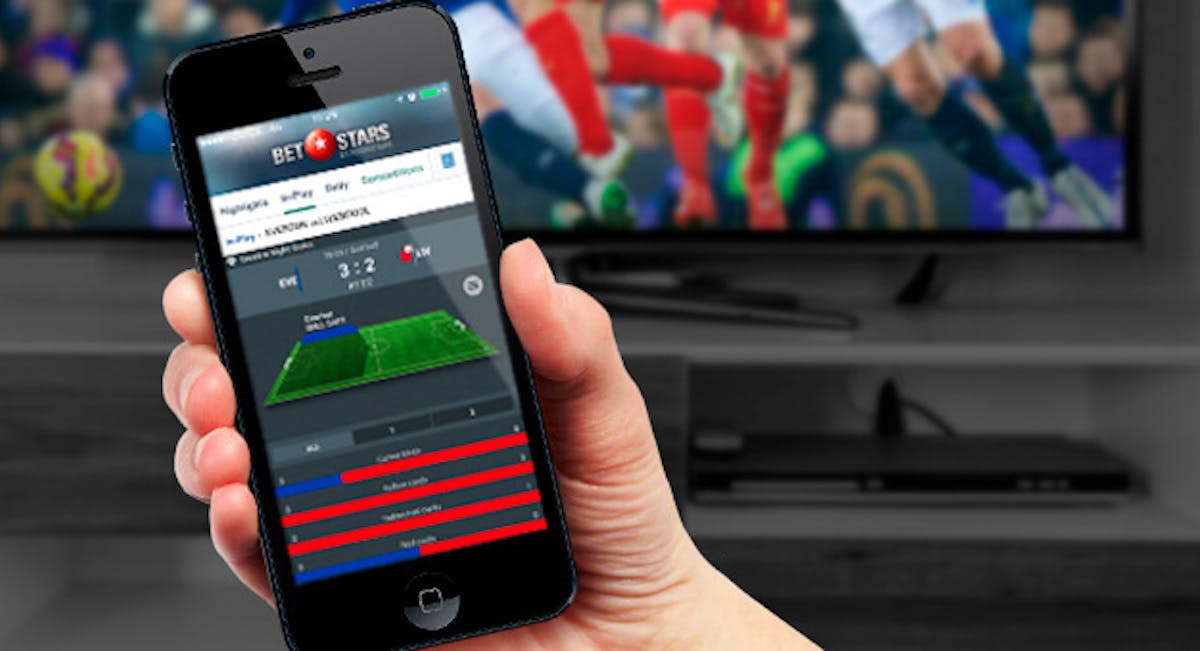 With all the competition out there for bettors in New Jersey all of the apps will have bonuses available and some can be very enticing and lucrative. However, check out the terms and conditions of the bonuses before downloading the app to make sure you can meet the wagering requirements that have to be met before the bonus money is released to your account.
One of the nice options for New Jersey sportsbooks and NJ betting applications is that many will offer a no-deposit bonus. This allows you to check out the bonuses that a NJ app offers without you having to make a real money deposit. Sure, the wagering requirements are high for this type of bonus, but it will allow you to check out the app and all that they offer and it will not cost you anything.
For quite a few of the New Jersey sportsbooks they will offer their mobile casino through your device browser as well as through a application. However, many bettors take the application route, as it can give more options and the setup is usually better considering the app is specifically tailored for mobile devices.
Pros and Cons of New Jersey mobile betting apps
There are no real downfalls of betting apps in New Jersey, with most of the regulated sportsbooks having spent a lot of time and effort designing and implementing their iOS and Android products.
Betting app pros
Can make legal sports wagers at anyplace at any time
The same odds offered as desktop users
Many features are the same for desktop users such as betting markets and bet types, bonuses and promotions, customer service, and banking options
Can have specific mobile bonuses
Often you can wager at casinos and poker rooms if they have them associated with the sportsbook mobile app
Betting app cons
With a smaller screen, sometimes, navigation can be an issue with NJ apps
Pretty much for all NJ mobile apps live chat customer service is not available
As you can see there are not many cons when using a New Jersey mobile betting application. They offer most of the things that the main sportsbook does just in a smaller size for your mobile device.
Features of NJ betting apps
Much like sportsbooks there are some things you should look for before downloading a New Jersey mobile betting app.
Here are some things to check out before downloading a NJ mobile betting app:
Relevant betting markets: Make sure the NJ mobile app has all the sports you want to wager on as well as giving you all the bet types you want. This is especially the case for live betting, as with the newer technology for the NJ apps most of the better ones allow for live betting.
Navigation: Check the navigating of the app and it is pretty easy to use and navigate the app no matter how small your screen is. Most NJ mobile apps have solid navigation and are set up in the same way as the desktop version is just smaller.
Special bonuses: Sometimes you will see sportsbooks offer special mobile offers and bonuses and stay on top of those, as they can be lucrative and help you pad your gaming bankroll. All of these will be available on the top NJ betting apps in 2019.


More:

New Jersey Sportsbook Bonuses
Banking issues: As mentioned before with many of the NJ apps you can take care of banking issues but check beforehand if you can do so when it comes to deposits and withdrawals using a mobile device.
Safety and security: Make sure the sportsbook offers a safe and secure app, as if the desktop book does, they will as well, but you need to make sure.
Top betting apps in New Jersey for 2023
Here will take a look at some of the top New Jersey mobile betting apps. Not only are these some of the best ones available, but they are also all legitimate ones that are fully licensed by the New Jersey Gaming Commission. Read our sportsbook review page for further information about betting in New Jersey.

Betstars
Betstars has a New Jersey mobile app for Android users where you can bet at the sportsbook as well as at the casino and poker room. Navigation is solid, to say the least, and right from the Betstars NJ sportsbook there is a page to download the app. The big events are right on the main page and they offer many features for their players. the app is 100 safe and secure and banking issues and bonuses and promotions are available through the application. The iPhone app is available at the Apple Store and the Android App is available at the Google Play store.
---

Caesars Sportsbook
Caesars has a great NJ app and also offer their casino as well for both Android and iPhone users. While the app is available at the Apple Store for iOS users you will have to visit the NJ Caesars sportsbook in order to download the app for an Android device. The Caesars New Jersey sportsbook also offers a lot of useful information about the NJ apps they offer for their sportsbook. The site is nicely set up and attractive and the mobile app is simple to navigate. They offer a ton of betting action and live betting is available through the New Jersey mobile betting app as well. There is no live chat available with the Caesars app, but you can always use the app to contact customer service as well as check out bonuses and promotions and take care of all types of banking issues.
---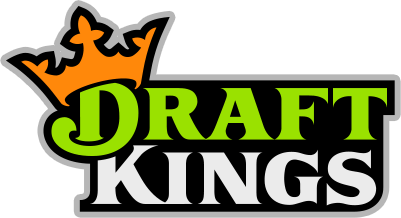 DraftKings
DraftKings has one of the leading New Jersey mobile betting applications, as they have all the bases covered in what a good app should have and more. They use the latest technology with the app offered and it is available for iPhone and Android users. All the things that you will find at the New Jersey DraftKings sportsbook online you will find on the app with the exception of live chat. The app is very easy to navigate and while not the most eye-catching they are all about substance rather than style. The DraftKings app also offers more betting information than other apps do, and they offer a huge range of sports to bet on and bets to make, live betting, banking options, 24/7 customer service, and bonuses and promotions.
---

Fanduel
Fanduel has a killer NJ app for their sportsbook and you can also play from your mobile device directly from the browser if you want. They have the app for Android, iPhone, and Windows users and the app is set up well with easy navigation and on the Fanduel NJ sportsbook there is also extensive information about the Fanduel app offered and their mobile casino in the FAQ section of the website. Live betting is available through the Fanduel NJ app and banking, bonuses, and customer service are also taken care of in the app. On top of the many sports to bet on and many wagers to make you can also use the app in order to play at the Fanduel casino.
---

Pointsbet
Pintsbet has a NJ app for both Android users, which you have to download from the NJ Pointsbet sportsbook, and iPhone users that you can get from the Apple Store. The Pointsbet sportsbook's navigation is simple and they have one of the better apps in terms of an attractive interface. There are a slew of betting options from sports to bet on and bet types to make and on the main site there is detailed instructions for their applications. Throigh the Pointsbet app You can take care of all banking issues, check out the many bonuses and promotions offered, and also get in touch with customer service. They have a toll free number for customer service through the app, but no live chat.
---

SugarHouse
Looking at the SugarHouse app for Android and iPhone users is just like using the desktop version only smaller. They have one of the best live betting sections on the app, as well as at the desktop version, and everything you can do at the main Sugarhouse NJ sportsbook you can do through the application as well. The interface is an attractive one and the NJ app has a lot of betting information as well as the ability to make many sports wagers with a lot of bet types.
---

William Hill
William Hill is a trusted gaming brand and they offer a great sportsbook New Jersey app for Android users and iPhone users. Unlike a few other sportsbooks you can download the William Hill Android app at the Google store and the iPhone app is available at the Apple Store. the app is very clean and simple and navigation for all they offer, which is a lot, is s snap. You can also download the application from the William Hill New Jersey sportsbook and everything you can do at the desktop version is available to you through the William Hill app.
---

PlayMGM
PlayMGM has a NJ app for Android and iPhone users and on the main NJ sportsbook there is a lot of information about how to download the app whether it be from the main site or from the Apple Store for iPhone users while the app for Android users is not available at Google Play. The trustworthy app has simple navigation and live betting is just one of the main things the app has to offer. PlayMGM sportsbook NJ's deposit and withdrawal options can be done through the app, you can get in touch with their 24/7 customer service, and there are also special bonuses for app users from time to time.
---

Golden Nugget
The Golden Nugget gaming brand is one of the best and well known and they got it right with their New Jersey sports betting application. It is available for Android and iPhone users from the main Golden Nugget NJ site and for iPhone users they can also download the Golden Nugget app from the Apple Store. Live betting is available, but live chat is not. However, customer service through the app is still top-notch and banking issues and bonuses and promotions are just a couple of things available. On the main Golden Nugget NJ sportsbook desktop version of the sportsbook there is also a lot of information on mobile betting and the applications. Without a doubt the Golden Nugget has one of the best betting apps for New Jersey residents. Unfortunately esports betting is not available via the Golden Nugget app. Golden Nugget review.
Foxbet
Foxbet is backed by the exceptionally popular Fox Sports in New Jersey, which means they already have a huge audience to advertise to. The FoxbBet betting app is an outstanding piece of software and comfortably sits among the top options in this state. Like many NJ betting apps, the FoxBet offering will allow you to wager on everything from the NBA, NFL and even international sports. We envisage Foxbet and their betting app will continue to improve as time goes on and more bet types and markets are given approval. Read the FoxBet sportsbook review for more information about their betting apps, which are accessible via Android and iOS smartphones and tablets.
New Jersey betting apps payment types
Online sportsbooks in New Jersey have got many different payment options available with most of these available via sports betting apps. For instance, credit and debit cards and we wallets are very popular methods to use while depositing via mobile handsets. The full list of NJ betting app deposit options includes: