Skrill betting sites in New Jersey
Skrill betting sites in New Jersey
Estimated Reading Time: 4 minutes
Skrill has entered the New Jersey sports betting scene, being approved to accept payments at many online sportsbooks. This means punters in NJ, as long as they hold a Skrill account, can now fund their account instantly using this deposit option. Using Skrill for deposits at NJ betting sites has many benefits, including low fees, the fact you don't have to hand over any bank card details to a gambling company and of course the fact you can also withdraw using the Skrill service. Our top Skrill betting sites for New Jersey in 2023 are:
Skrill was founded in 2001 as an e-commerce service to conduct secure financial transactions (payments and money transfers) via the Internet and is one of our top recommended NJ betting payment services.
What is Skrill and why is it good for betting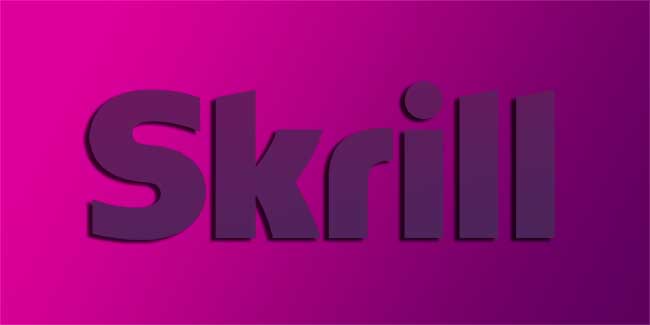 Skrill, classified as an e-wallet and formerly known as Moneybookers, is one of the most popular methods for online global banking, trusted by millions and available to use in more than 200 countries and in more than 40 different currencies.
An e-wallet is a program/service offered via the Internet that allows members to store online banking information in one secure location, and make purchases, transfer money and receive money via that program/service.
With a staunch customer base and a respected brand name, Skrill is one of the chief preferred methods of banking for online betting operators, as it provides instantaneous transfer of cash and requires only an email address for the completion of the transfer of funds.
Many sports bettors like the fact you don't have to hand over your bank account directly to the betting company, whether that be because you don't trust them, or you don't want someone to see your statement.
How to make sportsbook deposits with Skrill
From time to time there will be a sportsbook deposit promotion surrounding Skrill, where the player will get an extra bonus bet, or free bet, for using this deposit method. Whether a Skrill bonus bet will be available at New Jersey betting sites again remains to be seen, but we've definitely seem this in the past. The Skrill NJ bonus bet offers work like this:
Collecting your 10 per cent Skrill bonus:
If you haven't already signed up for a free account with Skrill, head to Skrill.com to register – sign up details include email, password, full name, date of birth, country of residence, contact number and preferred currency.
Now you are ready to bank online with Skrill. Return to your online betting account and head directly to the banking/ or cashier section, and select Skrill as your betting deposit option. You can do this via any device, including your desktop, laptop, mobile phone or tablet.
You will see a 'claim bonus' link adjacent to the Skrill sportsbook banking method. Access this link to receive the bonus.
Enter the deposit amount
Click the 'Next' button and follow the instructions on screen
You will be redirected to the Skrill website where you will be required to log in
Follow the instructions displayed on screen to complete the Skrill sportsbook deposit
The transaction will now be processed instantly. You can also withdraw money directly to your Skrill account, and that will also be processed instantly – by far one of the most secure and convenient Internet banking methods. Your 10 per cent matched deposit bonus will have been credited to your account immediately.
Skrill betting sites information and history
Re-branded as Skrill from its original name Moneybookers, Skrill quickly became the United Kingdom's fastest growing private equity backed firm, based on profits. In 2002, it became Europe's first Financial Conduct Authority (FCA) regulated e-money issuer.
Headquartered in London in the United Kingdom, the company reached a customer base of 25 million in 2011 and had its payment gateway integrated by several global online networks such as Facebook, William Hill, Skype and eBay.
Skrill 1-Tap was successfully introduced in 2012 – an innovative single-click payment platform that allows for mobile and tablet optimised transactions.
In 2013, Skrill acquired PaySafeCard – which at the time was Europe's leading online pre-paid payment provider, and thereafter became the preferred choice for online payments.
Skrill has also acquired Ukash (in 2015), which was a chief UK based rival, and is currently owned and operated by the publicly traded British global payments parent company, PaySafe Group Plc. Neteller, another e-wallet service owned and operated by PaySafe Group Plc, is in talks with Skrill about a potential acquisition.
Create a Skrill account within a couple of minutes, and stay in control of convenient and secure online shopping and payments (all personal and banking details can be stored securely in your online Skrill account). Accounts are identified by your email address, so all payments from a Skrill account can be processed by sending money to an email address (aside from direct withdrawals to a bank account or a to a payment card).
Move funds easily between your account and other online merchants, and grab a Skrill pre-paid MasterCard to spend at millions of shops worldwide or withdraw cash from it at any ATM. Skrill customers can also complete an optional identity verification process that will allow for sending and receiving higher value payments.
Verdict: Skrill as a sportsbook deposit method
If you're new to online sports betting, Skrill can be a great way to ensure you stay safe when making a deposit. The fact it puts an added layer between you and the betting company, can only be a good thing. Skrill betting site deposits have got low fees and setting up your account is only a few minute process. Overall Skrill gets the New Jersey Sports Bet tick of approval as a safe, reliable way to fund sports betting accounts.