NFL betting in New Jersey
NFL betting in New Jersey
Estimated Reading Time: 8 minutes
NFL betting is popular across the United States, and New Jersey is no different. Since legalizing NFL betting in 2018, New Jersey has seen thousands of players get in on the action with millions of dollars being wagered on a weekly basis. You probably already have friends and coworkers that are making NFL bets every Sunday.
Whether you are a season NJ NFL betting veteran or a beginner who has never partaken in NJ NFL sports betting and is interested in learning, we've got you covered. In this primer, we'll give you everything you need to know to get you started, from which NFL sports betting sites are legal and preferred in New Jersey to some expert tips on how to start making money on your NFL bets. Experienced sports bettors can skip ahead to the strategies section, but for those of you that are just getting started, let's go over the basics.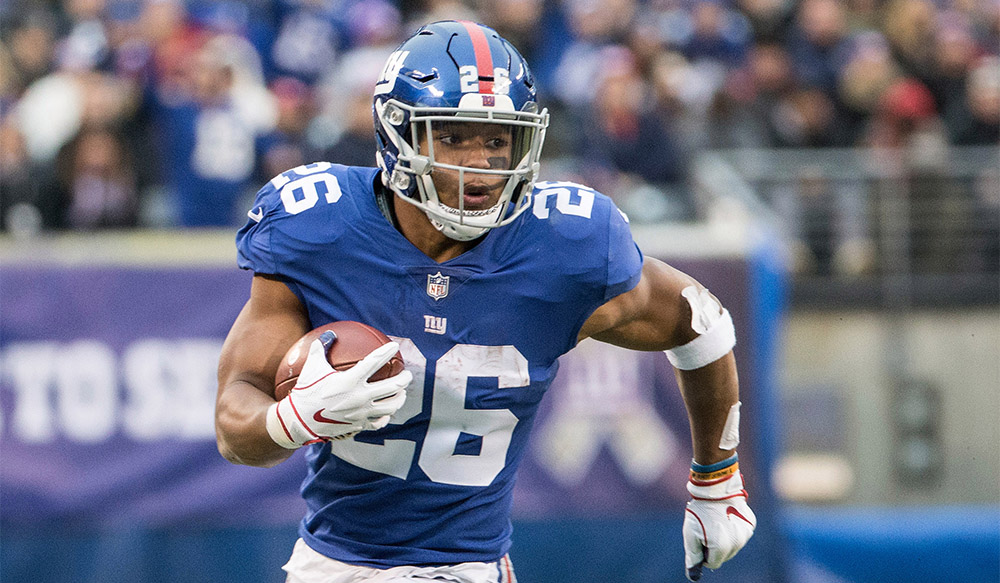 ---
NFL Betting: Understanding NFL Bet Types
Say that the New York Giants are playing the New England Patriots this weekend, and you want to bet on the Giants. A straight even-money bet wouldn't be a fair proposition to you; you may be confident in the Giants pulling off the upset this Sunday, but you understand that it's a less likely outcome than a Patriots win. Simply betting $100 to win $100 would be giving the person taking the Patriots an unfair advantage.
In this example, the New York Giants would be the betting underdog, which is the team that is considered to be less likely to win. The New England Patriots would be the betting favorite, which is the team that is expected to win. There are two betting types to help even out the playing field; the spread and the moneyline.
NFL Sports Betting Against the Spread
The Against the Spread (ATS) format is the most popular type of NFL bet. Sportsbooks designate a point handicap to even out the two sides, making it so that both sides can be bet at the same price without one side being at a major disadvantage.
For example, the New York Giants might be listed as a +9.5 underdog on the road against the New England Patriots, who in this instance would be listed as a -9.5 favorite. In this scenario, bettors that bet on the Giants will have 9.5 points added to their side when the score goes final, while Patriots bettors will have 9.5 points subtracted from their side.
Let's say that you bet on the Giants at +9.5 and they lose by a final score of 24-17. Your wager will be graded a winner because they lost by less than nine points; the adjusted score of 17 + 9.5 = 26.5, which tops New England's 24.
On the other hand, if you bet the Patriots at -9.5, you would need New England to win by 10 or more to cash your ticket. A 31-10 win would reduce to 31 – 9.5 = 21.5, which still tops New York's 10 and gives you a winner.
The spread is different on a game-to-game basis, and is set based on the perceived skill difference between the two teams as well as other factors like home field advantage and weather.
NFL Sports Betting on the Moneyline
But let's say that you are so confident in the Giants this week that you want to bet on them to win outright. This is called a moneyline bet; a wager that is simply on which team will win, without any point handicap (the spread) applied. To even the score on moneyline bets, sportsbooks charge a premium for betting favorites and offer favorable payouts for betting underdogs.
In the example above in which the Patriots are 9.5-point favorite, on they moneyline they might be listed at -450. A "-" before a price on the moneyline indicates how much you'd have to bet to win $100; so at -450, a $450 bet would win $100, a $900 bet would win $200, and so on.
The Giants on the other hand might be listed at +375. A "+" indicates how much you'd win on a $100 wager; so betting $100 on New York would net you a $375 profit if they won, or betting $1000 would be worth $3,750 on a win. Like spreads, moneyline prices vary from game to game.

NFL Sports Betting on Totals
One more popular type of bet in the NFL is totals betting, also referred to as an "Over/Under" bet. When it comes to totals, the sportsbook sets a line that serves as the total number of projected points between both teams. Bettors can place a bet on whether the actual total score will go OVER or UNDER the posted total.
For example, say that the New York at New England game has a posted total of 49 points. A bet on the "OVER 49" will pay out if the two teams combine to score more than 49 points, like a 31-24 final would be 31+24 = 55 points, over the posted total. A bet on the "UNDER 49" would pay out of the combined score of the game stays below 49 points. If the game ended with exactly 49 points, it would be graded a push and the bet would be canceled.
It doesn't matter who wins or who loses when betting totals, only what the final combined score is. This is a great option for New Jersey NFL bettors who sense that a game will be a shootout or a defensive struggle but aren't sure which team is going to win.
NFL Betting: Strategies to Improve Your Game
NFL betting strategy tips
Honing your NFL betting strategy is an important factor in walking away a winner in the long run. Any NFL bettor can fluke a big win, but there is a real craft in coming out ahead over a long period of time. Some of the key betting strategy tips for the NFL are:
Not All Home Field Advantages Are Created Equal
It is important to consider home field advantage when you are handicapping an NFL game. After all, home teams have historically won about 55-60% of their games in the league. But against the spread, home teams usually finish right around 50-50, so blindly betting on home teams isn't going to work. You have to dig a little deeper.
An obvious place to start is to look up betting trends on how a team actually performs at home, both straight up and against the spread. Some teams perform a lot better at home than others, due to a number of factors including skill, crowd noise, weather, and more.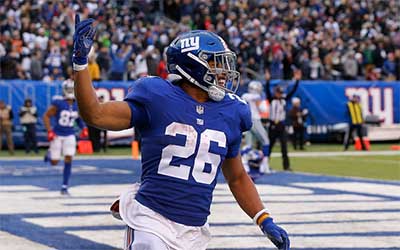 But on a week-to-week basis, there are other NFL trends to look for as well. Is a team playing in its second or third home game in a row, meaning the players have had the chance to sleep in their own beds, practice in their own facilities, and avoid the annoyance of travel for the last few weeks? Is a home team on the East Coast hosting a road team from the West Coast that will be losing three hours on the trip? Spots like this, among others that you can deduce and test, often yield more favorable results than just taking random home teams will.
Look Out For Potential Letdown Spots
As a New York Jets and New York Giants fan in New Jersey, you've got to pick your spots wisely when betting on your favorite team as an underdog. The best way to do this, with these teams and other underdogs, is to look for potential letdown spots for the favorite.
One obvious letdown spot for a betting favorite is the "sandwich game theory". As an example, say that the Dallas Cowboys are coming off of a huge upset win on the road over the New Orleans Saints, and that this week they are playing a struggling New York Jets team. Next week, they have a home game against the Philadelphia Eagles on tap for first place in the NFC East.
Can you see why the Jets could be dangerous for the Cowboys in this spot? They are just coming off of an emotional win (which likely drained their energy), and human nature might have them looking ahead to next week's big game against Philadelphia. This could be a spot that Dallas brings less than its best effort against the Jets, making New York a good bet as a home underdog.
Another potential letdown spot is when a team is coming off of two, or especially three, straight division rivalry games. Divisional matchups are often a lot more intense and physical than out-of-division games are. After two or three of these in a row, a team might have trouble getting up for a game.
Before betting your hard-earned money on a team, analyze the schedule for potential letdown spots. They can save you money with a no-bet, or potentially make you money if you bet on the other side.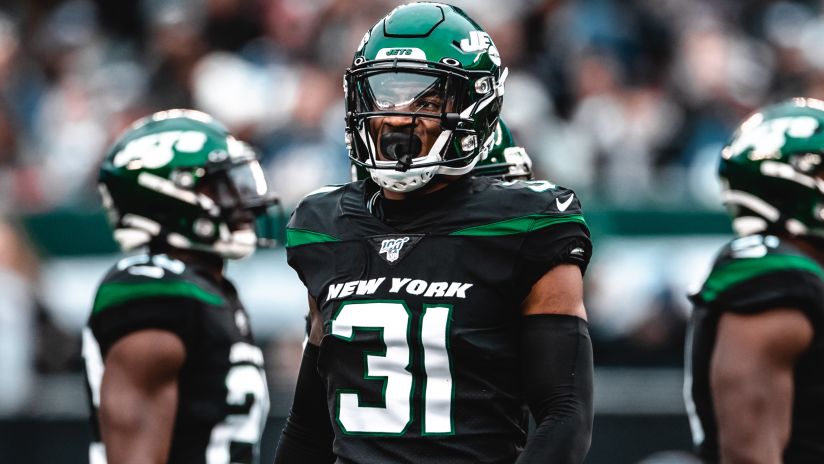 Parlaying a Team and Total When They Seem Connected
A parlay is a type of wager in which you can combine two or more bets into one wager. To cash, every leg of the parlay must win; so on a three-team parlay, having two teams that win and one team that loses will result in the entire parlay being graded as a loser. Parlays are harder to hit than standard bets, but that added risk leads to higher payouts. A two-team parlay with two -110 sides generally pays out +260 (bet $100 to win $260).
Let's say you handicap a game between the New York Giants and the Kansas City Chiefs, and the Giants are 6-point underdogs. You believe that the Giants can keep this one close, but only if they are able to score a lot of points to keep up with the Chiefs. You don't see them ever holding the Chiefs below 28 points, so you are counting on the Giants to score into the high 20s as well.
In a situation like this, instead of just betting on the Giants +6, why not parlay it with the OVER on the game total? Sure, you will lose the parlay when you would have won the bet if the final score ends up being 10-6 Kansas City, but this isn't how you have it handicapped. If you feel strongly that your side can only win if a certain high-scoring or low-scoring scenario plays out, parlay it with that side of the total.
Consider Betting on Halves and Quarters
The NFL spreads, moneylines, and totals we have discussed that are usually bet on whole games can also be bet on a smaller scale thanks to half betting and quarter betting. For example, if the New York Jets are -4 favorite at home against the Miami Dolphins for the game, they might be going off as -2 favorites on the first-half line.
These types of NFL bets are a great way to take advantage of specific trends that you pick up on as the season progresses. If this year's Buffalo Bills are cardiac kids that are always falling behind in the first half and coming back in the second half, why not bet their opponent in the first half and them in the second half?
First-half or first-quarter betting is also great for when you expect one team to get off to a slow start, but don't trust the other team to hold on for the win and cover for the entire game. There are a number of other times these types of bets come in handy; remember that you have them at your disposal.
---
Top NFL sportsbooks in New Jersey
Now that you know how to bet on the NFL and have some strategies to help you win, it's time to get started. Here are some reputable New Jersey betting sites that you can use to place your wagers. Each of our NFL sportsbooks are reviewed in full, with these accessible from the list below.
While all of these NJ sportsbooks will work for your basic sports betting needs, they each offer different interfaces, betting lines, and bonus structures. Don't hesitate to check them all out to see which one is the right fit for you. Depending on your bankroll, you may even decide to deposit at more than one New Jersey NFL betting site to give yourself different betting lines and options to choose from. But wherever you decide to deposit, we wish you the best of luck on the gridiron.