Estimated Reading Time: 3 minutes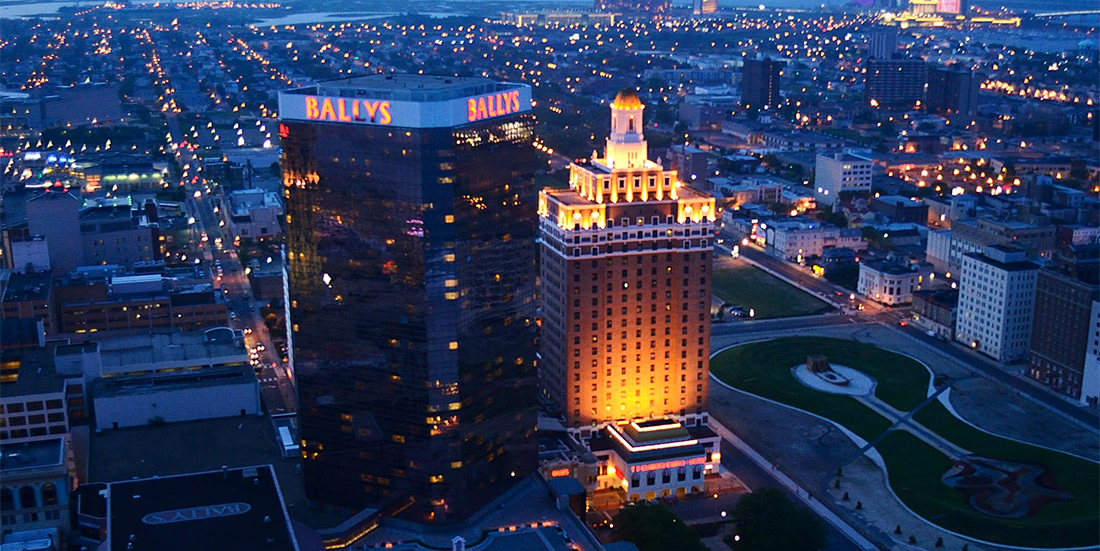 Bally's Corporation has revealed its financial results for the third quarter of 2022. For the period which ended on September 30, the company's revenue saw a 4.7% increase from the past quarter to $578.2 million. Bally's also had income up by 83.7% year-on-year from the previous $314.8 million.
The company's operating expenses for the quarter were $524.6 million in addition to $51.9 million in other expenses. Due to this, Bally's third-quarter profits totaled $593,000, which is significantly lower than the $61 million recorded for the third quarter last year.
The entertainment giant's adjusted earnings before interest, tax, depreciation, or amortization (EBITDA) was $151 million, higher than 2021's $78 million. The third quarter revenue amount also had a 4.7% increase compared to the $552.5 million announced for the previous quarter.
Bally's earnings per share reached $0.01 for the quarter, barely making it into positive territory. The figure is much less than the street prediction of 30 cents EPS. Resorts and casinos announced $119 million of EBITDA; this amount includes the $9.5 million positive EBITDA for Atlantic City. With the exception of the city, the EBITDA margin stood at 39.5%. This aligns with Bally's prior high 30s forecast.
The CEO of Bally's Corp, Lee Fenton, commented on the results and talked about the company's recent additions and Bally's intended focus on investments that would be more profitable to them in the future.
"In the third quarter, Casinos & Resorts benefited significantly from the first full quarter of integration of our regional casino properties," Fenton said.
"We also welcomed Tropicana Las Vegas into the mix and will continue driving our omnichannel portfolio in the U.S. International Interactive returned to growth in the UK, with record margins across the platform, offset by foreign exchange headwinds, while North America Interactive experienced continued growth with New Jersey iGaming and the launch of our new combined app housing both Sports and iGaming in Ontario."
"We are evaluating our money-losing businesses in North America Interactive and refocusing efforts where we have faster paths to profitability."
Fenton explained that the entertainment company was still in the process of identifying loss-making and nonperforming assets, which were among its many acquisitions over the previous years.
Some of these acquisitions include online gaming operator Gamesys Group which Bally's purchased for $2.7 billion. The $148 million purchase of Las Vegas Tropicano Hotel and Casino is also included along with the takeover of Bet.Works that cost them $125 million.
"We pulled together a fairly large number of assets in a small space of time; we've now had 12 months of looking at that and knitting that picture together [and] the assets that are not showing us a near-term path to profitability will, of course, be under the microscope, as they should be," Fenton continued.
Bally's would reportedly focus its resources on its subsidiaries in New Jersey, Ontario, and Pennsylvania. According to Fenton, New Jersey would be essential in increasing the company's North American iGaming operations earnings growth. He noted that by 2023, Bally's was aiming for 6-8 points worth of market share.
"North America interactive continues to be in both development and ramp-up mode. New Jersey had $12 million of GGR and $8.3 million of NGR from our iGaming offer in Q3 — We expect New Jersey iGaming to continue to grow and be profitable for the rest of the year," Fenton explained.
Bally's CEO further revealed that the company aimed to enter new markets by focusing on product offerings instead of "being overly aggressive." He explained that Bally's negligence in joining sports was due to its uncertainty concerning the technology and user experience in sports iGaming markets. Fenton said the company would wait until it was comfortable in the areas before investing with marketing dollars.
"Different states will have different characteristics, and our focus is on creating the blueprint for states of a similar type before we invest in rollout," Fenton said.
"iGaming states are our priority, and we will focus resources in markets including Pennsylvania and Ontario as well as states that we believe will regulate iGaming in 2023."
Bally's updated the guidance it unveiled on August 4 for December 31, 2022, with a revenue of $2.25 billion and an adjusted EBITDA of $540 million. The company's expenses include the cost of the interactive businesses launched in new jurisdictions before full operational commencement. Costs like adjustments to adjusted EBITDA are no longer included.
Bally's acquired 5.4 million shares of the company's common stock during the third quarter for an aggregate price of $119.3 million. This includes those repurchased from Bally's tender offer, completed on July 17, 2022.
The company has approximately $215.4 million ready to be used under its capital return program. The amount is subject to limitations as per Bally's regulatory and debt agreements.