Why NJ online sportsbooks ask for a social security number
Why NJ online sportsbooks ask for a social security number
Estimated Reading Time: 3 minutes
New Jersey online betting sites now ask you for a social security number when you sign up and open new accounts. This article will explain why you must provide you SSN for sports betting in NJ with the reasons including player safety and a demand from the local regulator — the New Jersey Division of Gaming Enforcement.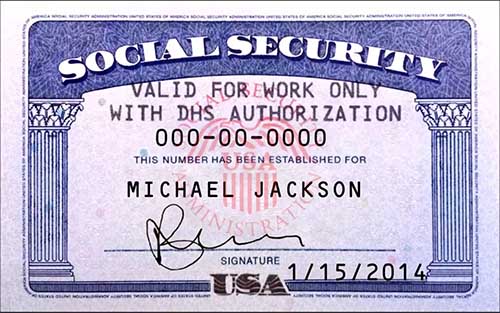 When registering with a New Jersey online sportsbook, you will be asked to give the information such as your name, phone number, and address. This is typical when signing up for any online sportsbook, or online casino, but New Jersey online sportsbooks also ask for information that others do not mainly being your Social Security number.
The NJ online sportsbooks will ask you for four numbers or all nine numbers and that may be a little unsettling giving out that information. People have voiced their concern after having to give their Social Security number and Borgata CEO Tom Ballance stated it is, "biggest drop-off point in the registration process." This means that some people that look to sign up for an account at New Jersey online sportsbooks simply back away since they have to give out that information.
There is a reason that NJ online sportsbooks such as DraftKings and FanDuel ask for your Social Security number and let's take a look at them.
Why is an SSN needed for sports betting in New Jersey
The main reason that New Jersey sportsbooks as for a Social Security number is that there are rules and regulations in place by financial institutions. The sportsbooks and casinos are looked at and overseen as being financial institutions themselves. Because of that the casinos and books have to follow the rules of the Bank Secrecy Act as well as the Patriot Act.
The New Jersey Division of Gaming Enforcement is in place in order for public protection from criminal activities and they do their part in having high standards for the state's sportsbooks in order to keep the state's online gaming industry one that is legitimate.
Sports betting websites have to follow the same money laundering laws that the United States banks do. They must ensure that they have their member's name, address, and Social Security number to avoid issues in dealing with money laundering. While the information given not only protects the online sportsbook, but also the players as well.
Is it safe to give out your Social Security Number to online sportsbooks?
You may ask it is 100% to give a New Jersey online sportsbook your Social Security number? People may hesitate when giving their number, as it is a vital piece of personal information. This is especially the case since that for all scams and information hacking the Social Security number is vital information that the criminal parties need to have.
In terms of online sportsbooks, no matter how well known the site is, such as William Hill Sports NJ, and no matter the consequences to them if they leaked your Social Security number players still are a hesitant giving out that information. However, third parties run the player verification process and they are licensed by the New Jersey Division of Gaming Enforcement. This allows the sportsbooks to take the extra step to make sure player information is 100% safe and secure. The New Jersey Division of Gaming Enforcement has taken all the necessary measures to make sure personal information is safe for players that look to sign up at NJ online sportsbooks and casinos.
Four or Nine Digits SSN and sports betting?
There are some New Jersey online sportsbooks that ask for four numbers for the Social Security number while some ask for all nine numbers. It does not matter if you are asked for four or nine numbers, as you will match up in a database with other personal information that you have provided for registration. Basically, it does not matter the number of digits given for your Social Security number, as if the numbers do not match to the ones in the database you will not be able to sign up at a NJ online sportsbook or casino.