NHL betting in New Jersey
NHL betting in New Jersey
Estimated Reading Time: 9 minutes
NHL betting is very popular in New Jersey and available at the best online ice hockey sportsbooks. NHL betting can be done before games start and even when they are in-play, with both of these options perfectly legal. Our guide to NHL betting and the top NHL betting sites will teach you everything you need to know to begin betting on ice hockey from NJ.
NJ NHL betting 2020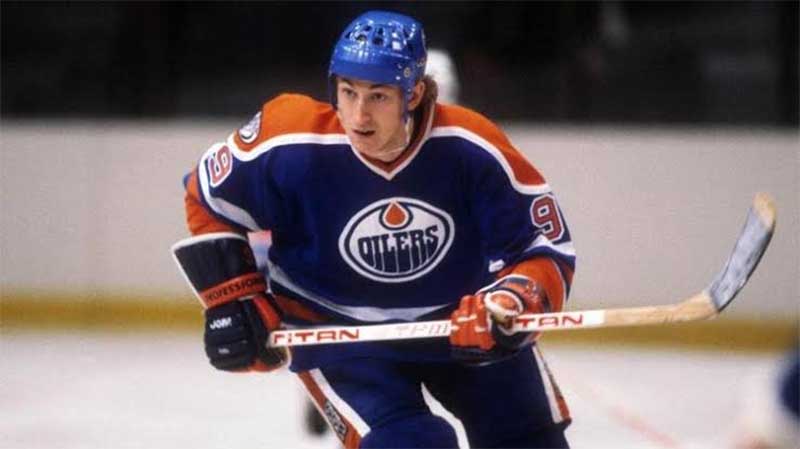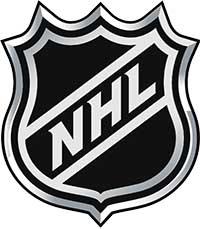 The New Jersey Devils won the 2019 NHL Draft Lottery to secure the No. 1 overall pick in the draft, which they used to draft electrifying young center Jack Hughes. It's an exciting time to be a Devils fan, there are plenty of hockey fans that are taking up an interest in New Jersey NHL betting as a result. There is no time like the present to get excited about NJ NHL sports betting.
For hockey fans who are just getting started in the New Jersey sports betting world, we'll go over each of the most popular NHL betting types so that you can learn how to get into the action. And for NHL bettors of all skill levels, we'll cover some NJ NHL betting strategies that can help you improve your handicapping game and give you information and reviews on the top NHL sports betting sites in New Jersey. Let's kick things off by going over the NHL betting essentials.
Understanding NHL Bet Types
All hockey fans know that not all games are created equally. The New Jersey Devils are much more likely to win a game in which they are hosting the Detroit Red Wings at home as opposed to one in which they are visiting the Washington Capitals on the road. Factors such as team skill level, home ice advantage, and starting goaltenders directly affect each team's odds of winning.
If you were just betting on a fair coin flip, a bet of $100 to win $100 would always be fair as both heads and tails are equally likely to come up. But when betting on hockey games that have one team that is more likely to win than the other, this likelihood of victory has to be factored into the betting odds. And that's where the moneyline comes in.
NHL Moneyline betting
NHL betting on the moneyline is simply a bet on which team will win the game, regardless of whether that game ends in regulation, overtime, or a shootout. To account for the skill discrepancy between the two teams as well as the other factors listed above, each game is listed with betting odds on the moneyline. These odds will pay out different amounts based on the perceived likelihood that your bet will pay off.
For example, say the New Jersey Devils are at home against the New York Rangers. The Rangers are starting their backup goaltender and are on the road, so sportsbooks are projecting that they are less likely to win this game than the Devils. In this instance, New York is an underdog and New Jersey is a favorite.
This game might be listed as New York Rangers (+120) vs. New Jersey Devils (-140). The numbers next to the teams indicate how much your wagers will pay if they win.
Betting odds listed with a "-" in front of them show bettors how much money they will have to wager to earn a profit of $100. In the example above, the Devils going off at -140 means that a bet of $140 will pay $100 in profit if New Jersey beats the Rangers. This ratio works regardless of the bet amount, so a $1400 bet will pay $1000 or a $14 bet will pay $10.
On the other side, odds listed with a "+" show you how much you stand to profit with a $100 bet. So at +120, the Rangers winning this game will pay out $120 for every $100 wagered. A $300 bet on the Rangers will pay a profit of $360 if New York wins.
Two teams being given directly equal odds to win would both be listed at -110, while a more drastic line between one dominant team and one bottom-feeder might produce a -300 favorite and a +240 underdog. NHL Bettors must weigh their potential risk and payout against how they've handicapped the game.
Betting on the NHL Puckline
A point spread is a handicap that is designed to make the two sides of a bet more evenly-matched. In NFL betting and NBA betting, the spread can vary greatly from game to game; a big favorite might be given a 14-point handicap while a small favorite might only be a 2-point or 3-point favorite. And regardless of what the spread is, both teams with the handicap factored in generally go off at -110.
NHL against the spread betting, also known as betting on the puckline, works differently. Because of the low-scoring nature of hockey, there isn't much room for NHL betting sites to get creative with the spread. So instead of having every game posted with a different spread, All NHL games have both a puckline offering in which the favorite to win the game is offered with a -1.5 goal handicap, and the underdog to win the game is offered with a +1.5 goal handicap.
And as is the case with the moneyline, the odds on these propositions change depending on the projected difference between the two teams. Revisiting the example from above that saw the Devils going off as -140 favorites at home against the Rangers at +120, this game might be listed on the puckline as New York Rangers +1.5 (-190) vs. New Jersey Devils -1.5 (+165).
In this instance, a bet on New York +1.5 wins if the Rangers win outright or if they lose by one goal. For the New Jersey -1.5 bet to cash, the Devils must win by at least two goals. Puckline bets give bettors who have handicapped a potential blowout the chance to earn a much bigger payday on the favorite than they would from betting them on the moneyline. This bet type also gives bettors expecting a close game the chance to bet on the underdog with some extra security with the +1.5 spread.
NHL Sports Betting on Totals
NHL bettors can also bet on whether they believe that they number of total goals scored in a game will finish above or below a total posted by NHL sportsbooks. For example, say that the New Jersey Devils are on the road against the Carolina Hurricanes. The sportsbook lists the total on this game at six goals.
If you believe that these two teams will combine to score more than six goals, you can bet the OVER 6. If you believe they will combine to score fewer than six goals, you can bet the UNDER 6. Because bettors are deciding between betting on the Over or the Under, NHL totals betting is also often referred to as "Over/Under" betting.
If the Devils defeat Carolina 5-2, the seven goals scored in this game would pay out the bettors who had the OVER. If the Hurricanes were to win 2-1 in overtime, the three goals scored in the game would go UNDER the posted total. If the game ends with exactly six goals, the totals bet would be graded a push and all bets would be refunded.
When scoring NHL Over/Under bets, it is important to note that the goal awarded for winning the shootout does count towards the total. So if Carolina and New Jersey go to a shootout tied up at 3-3, and New Jersey wins, the final score will go into the books at 4-3, and the OVER would cash with seven goals scored.
NHL betting strategy tips
To become a consistent winner at NHL betting, you need to look beyond just the basic statistics like goals for and goals against. Here are a few additional NHL betting strategies to consider as you fine-tune your handicapping craft.
Considerations When Betting the Puckline
The puckline is a great tool to take advantage of as an NHL bettor as it offers much more versatility than sticking to the moneyline alone does. But while getting an extra 1.5 goals on your underdogs or scoring a juicy payout on your favorites will always look enticing, there are a few things to consider to make sure it's the right fit for a specific bet on your card.
For starters, consider the likely flow of a game. If the game figures to be tight-checking and low-scoring, even a heavy favorite is going to be fairly likely to win by only one goal. On the other hand, if both teams play a fast-paced, high-scoring style, goals will be easy to come by and it will be easier for a clear favorite to separate from a weaker opponent on the scoreboard. How you expect the game to flow should help you evaluate whether the puckline is the right play.
It is also helpful to evaluate how often the underdog scores or allows goals with an empty net, how often the favorite scores or allows goals when facing an empty net, and how both teams perform in the 3-on-3 overtime and the shootout. If the favorite has a clear edge in empty net play, this would make them more enticing as a -1.5 favorite. Similarly, if an underdog performs well in extra time, perhaps it might be worth the risk of betting them to win outright on the moneyline instead.
Fatigue From Scheduling is Key
Hockey is an extremely physical sport that takes its toll on the body over a long season. Travel and fatigue can have a negative impact on athletes in any sport, but hockey is particularly bad as most teams don't have the depth to roll four lines and three defensive pairs evenly. Top players eat a lot of minutes, and those minutes add up in tough stretches of the season.
When betting on the NHL, Look for spots where one team is playing its third game in four nights or its fourth game in six nights. These spots become even more troublesome if there is any significant travel involved between spots. Betting against teams that figure to be extremely tired in a game is usually a winning strategy, especially when these teams have logged a lot of minutes or are being forced to start an unreliable backup goaltender.
The NHL Playoffs are a Different Beast
When the NHL playoffs begin, you can almost throw the regular season out the window. The physicality, intensity, and game-to-game intensity ramp up dramatically in the postseason, so don't handicap the playoffs the same way that you do the regular season. Pay close attention to how teams are performing at home and on the road. Look for hot goaltenders who are taking over series and stymieing their opponents.
And perhaps most importantly NHL betting, remember there's no substitution for desperation. A team with a series lead will try its best to close out the series as soon as possible, but it's only human nature for players to ease up a little bit on a subconscious level knowing that they have room for error. A team playing for its playoff lives doesn't have that luxury and will often play harder.
Not all desperate teams win. But look for spots where one team is facing elimination or others that feel like clear must-wins for a team, such as a team that lost Game 1 at home that doesn't want to lose Game 2 to go on the road down 0-2, or a team that lost the first two games of a series and wants to avoid falling into a deadly 3-0 series hole. Teams in these types of desperate situations won't always win, but you'll get their best effort far more often than not.
Top NHL sportsbooks in New Jersey
You've now got the basics of NHL betting down as well as some new handicapping techniques to help you pick winners with. Now all you need is the right New Jersey NHL betting site to place your bets with. Fortunately, New Jersey has plenty of excellent NHL sportsbooks to choose from that are all reputable and well-reviewed:
You can't go wrong with any of these NHL sportsbooks as all of them will provide you with game lines to bet on and reliable deposits and withdrawals. These New Jersey sportsbooks do have subtle differences though when it comes to deposit and referral bonuses, betting odds, and site interface. Read through some of these sportsbook reviews and check out the websites until you find the right fit for you. Good luck in your NJ NHL betting endeavours.